SIOUX CITY – The cars may have been miniature, but the passion and excitement of attendees at the 2022 Midwest Diecast Convention was anything but.  
Tables occupied by vendors from four countries and over 20 states gathered for the third annual Midwest Diecast Convention Friday through Sunday, showing off their miniature cars and meeting some of the biggest stars in the business.  
The idea for the show was born in 2020, as a way to bring people together.  
"The first show was such a success that we had to move out of my sign shop to a bigger location," said Aaron Plum, who founded the show. "We came here in 2021 and had 87 tables, and this year we are up to 150 tables." 
The show is one of the largest in the country for diecast-only cars. Veteran and new collectors went to buy, sell, trade, build, and race the cars. Plum says that collecting is in his blood. 
"I was born in 1974, and I've pretty much had them my whole life," he said. "My favorite thing to see here is people smiling and having fun. We have a kid's zone, where kids can play with tracks and be in a coloring contest, making their own custom cars." 
Two new collectors, Landon Dennis, 10, and Boston Heywood, 15, spent part of their morning gluing popsicle sticks and coloring on blank cars.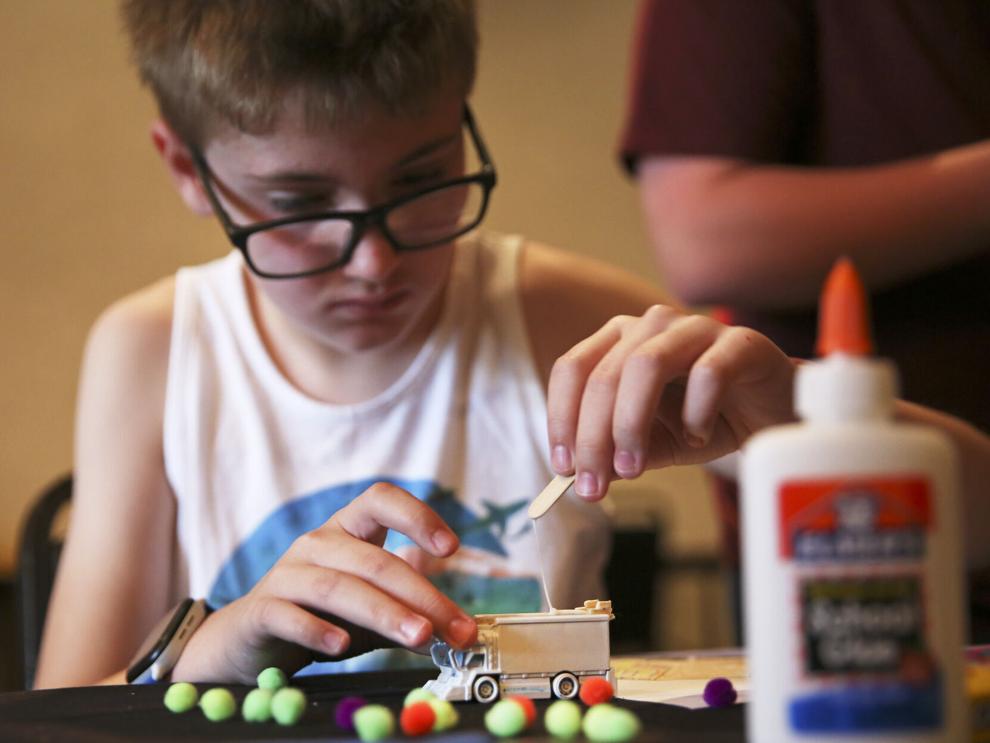 "We all have small collections and have been collecting for about a year," said their mother, Heather Heywood, who made the trip from Council Bluffs on Thursday to attend the show. The family was introduced to collecting by Heywood's husband, Shane.  
At around 12:30 p.m., attendees made their way to a hallway where a diecast monster truck racing track was set up. Diecast enthusiasts watched as miniature trucks with wheels that dwarfed the rest of the car flew down a roughly eight-foot-long track, met with hoots and hollers after each race.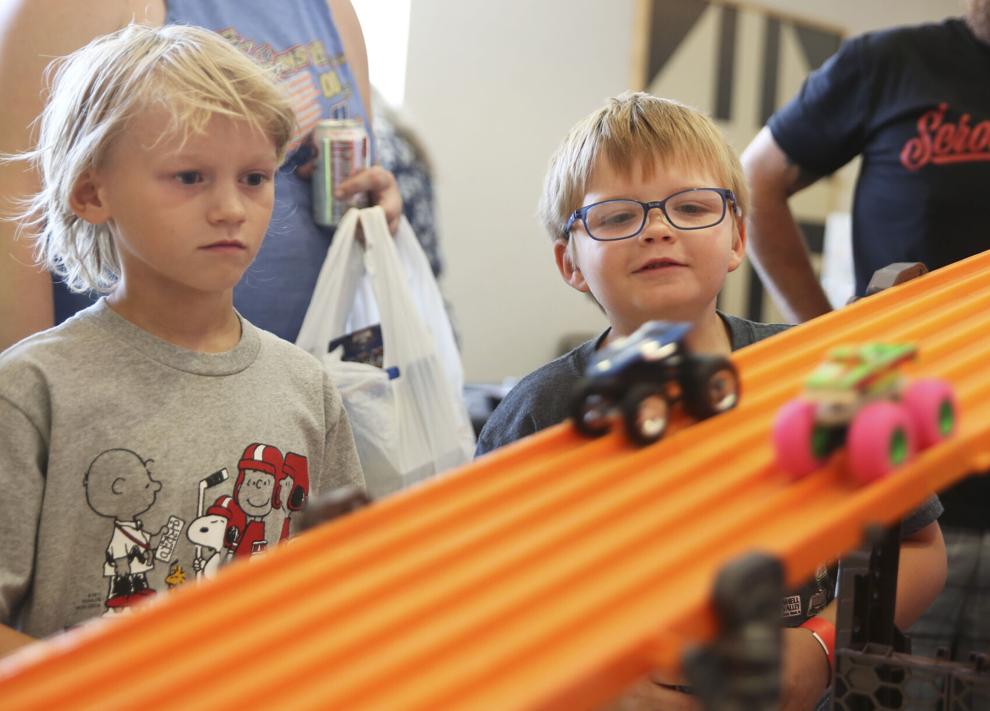 Flanking the race table was Del Drenth, a longtime collector and custom car maker. 
"I have been collecting for 54 years now," said Drenth, who drove from Woodbine, a small town in Harrison County. "Diecast was just the neatest thing. They were so cool, different than anything else out there."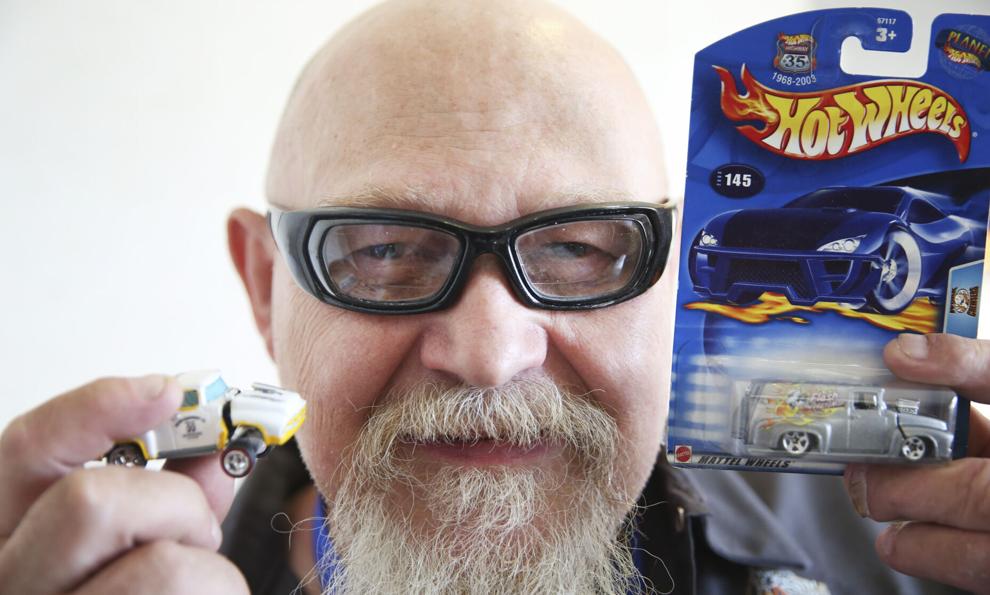 This was Drenth's second year at the convention and he says that meeting the people is his favorite part of the experience.  
"Everybody collects different things," said Drenth. "It's not all the same. Some people might just collect dragsters, or gassers or pickups- it's such a variety of things."  
Like several people with tables, Drenth customizes miniature cars, taking one car and switching out any number of its parts. He estimates that he spends 20 hours per week working on custom pieces.  
"We are all good friends," Drenth said of the customizing community. "We all want to beat each other, but in a fun way."  
While some customizers like Drenth dabble in a variety of things related to diecast, Mike Oppenlender, specializes in wheels. The Chicago native sells Real Rider tires, a brand of Hot Wheel tires that are made from rubber and have treads.  
"I love the custom cars period," said Oppenlender. "Anything with a custom look draws my attention. But after 25 years of collecting cars, you need something else to go to. The Real Rider tires make any mainline car look 100 times better and more realistic."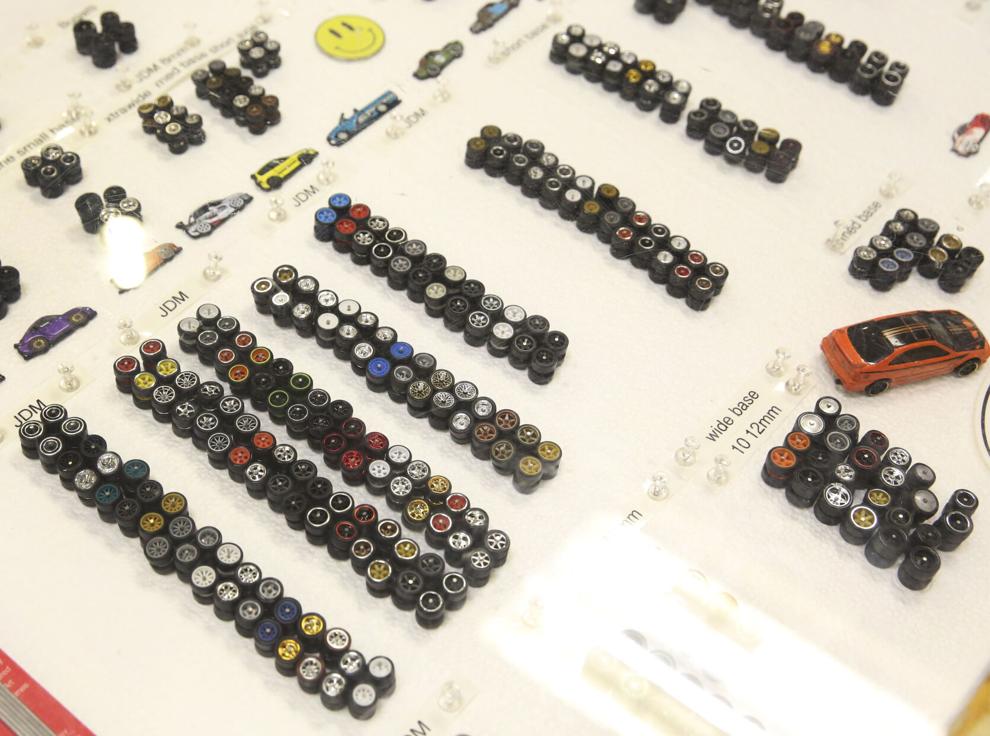 Offering over 200 unique sets of tires, the veteran collector and customizer says that selling a specific part of the diecast is common.  
"There are a bunch of 3D guys that'll sit down and make you a motor, people that will make camper pieces for the back of a pickup truck," he said. "You name it and there's somebody out there making something for it."  
Oppenlender says that he appreciates the family atmosphere of diecast shows. 
"Kids always get good deals, or at least I give them good deals," he said. "It brings a lot of families together. They have a lot of kids stuff here, that's what makes the kids come in and have some fun."  
Stationed in the corner of the convention center were the guests of honor. Among them was Bryan Benedict, the design director of diecast vehicles at Mattel, which owns two of the largest diecast companies in the world: Hot Wheels and Matchbox.  
Benedict has been the design director since 2004, following ten years working at car companies such as Honda, Mercedes-Benz, Ford, and several others.  
Prior to earning the job at Mattel, Benedict was a casual collector of diecast cars but was not aware of the size and passion surrounding the items.  
"I'd go to a store and see the Hot Wheels on the shelf, and I'd always pick one out," said Benedict. "But I didn't really know how intense the collector scene was until I got to Mattel and started going to these conventions. It is a really rewarding thing to work on something people feel so passionate about." 
Benedict says the car he is most well-known for is a Darth Vader character car, which was released in 2014.  
"It was the first Star Was character car we did," he said. "We built a full sized, fully functioning high performance car of that design and unveiled it at Comic Con. That is the one diecast that people always ask me to sign."  
The 2022 Midwest Diecast Convention will conclude on Sunday. More information regarding the event can be found here.  
PHOTOS: 2022 Midwest Diecast Convention
2022 Midwest Diecast Convention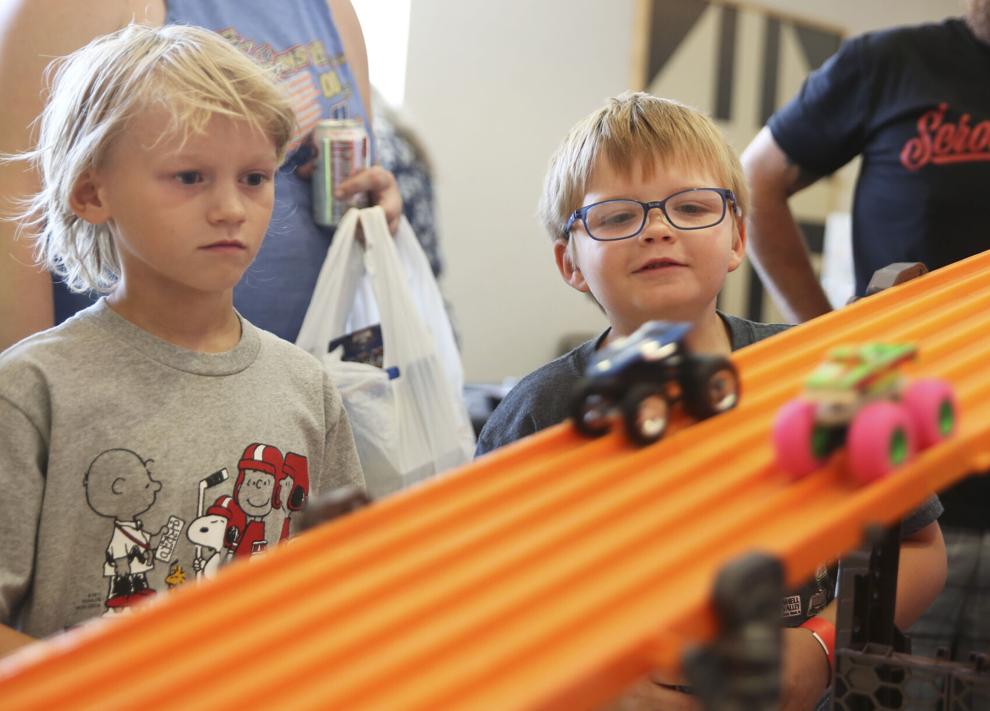 2022 Midwest Diecast Convention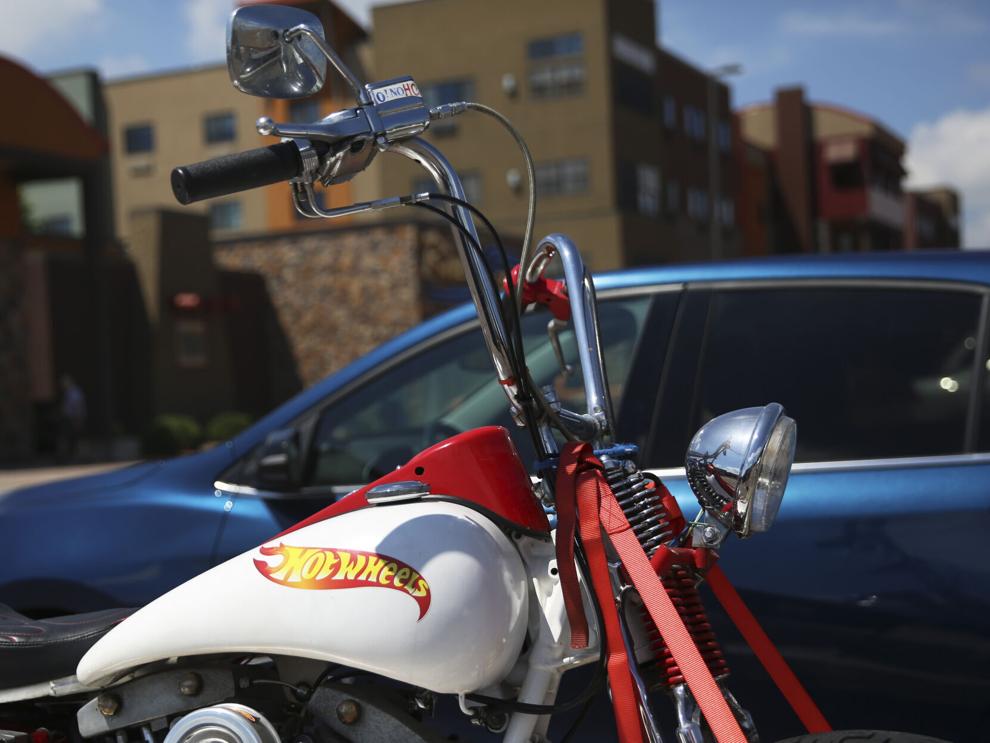 2022 Midwest Diecast Convention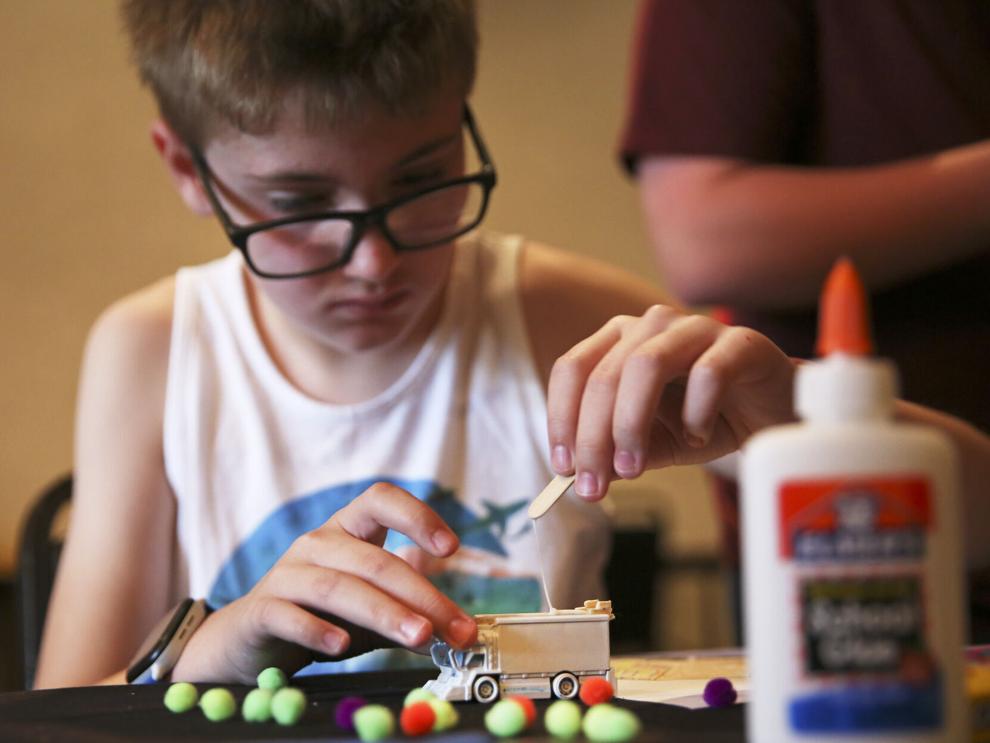 2022 Midwest Diecast Convention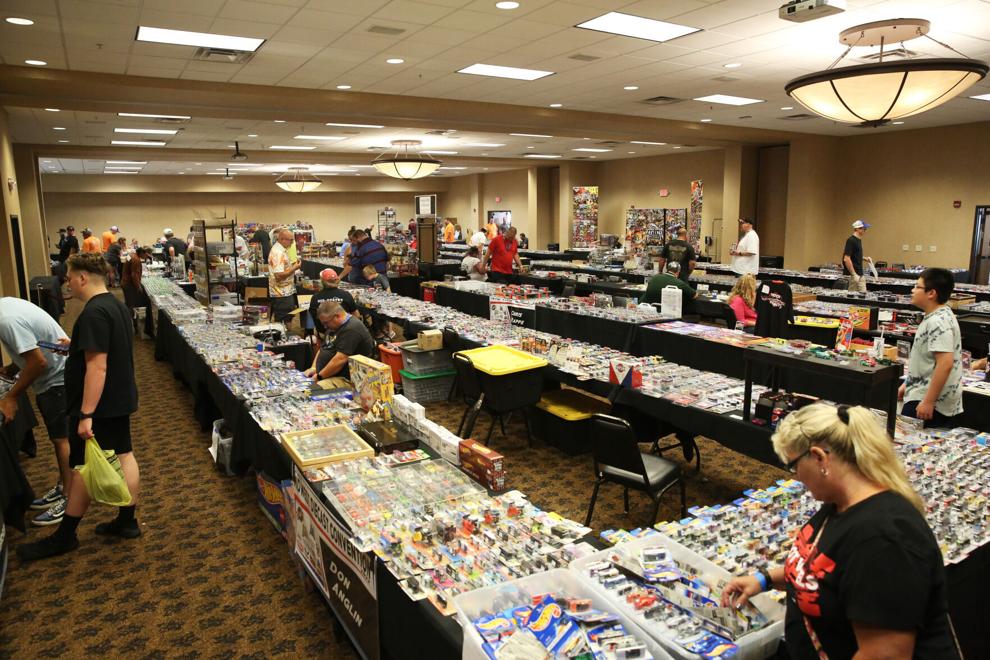 2022 Midwest Diecast Convention
2022 Midwest Diecast Convention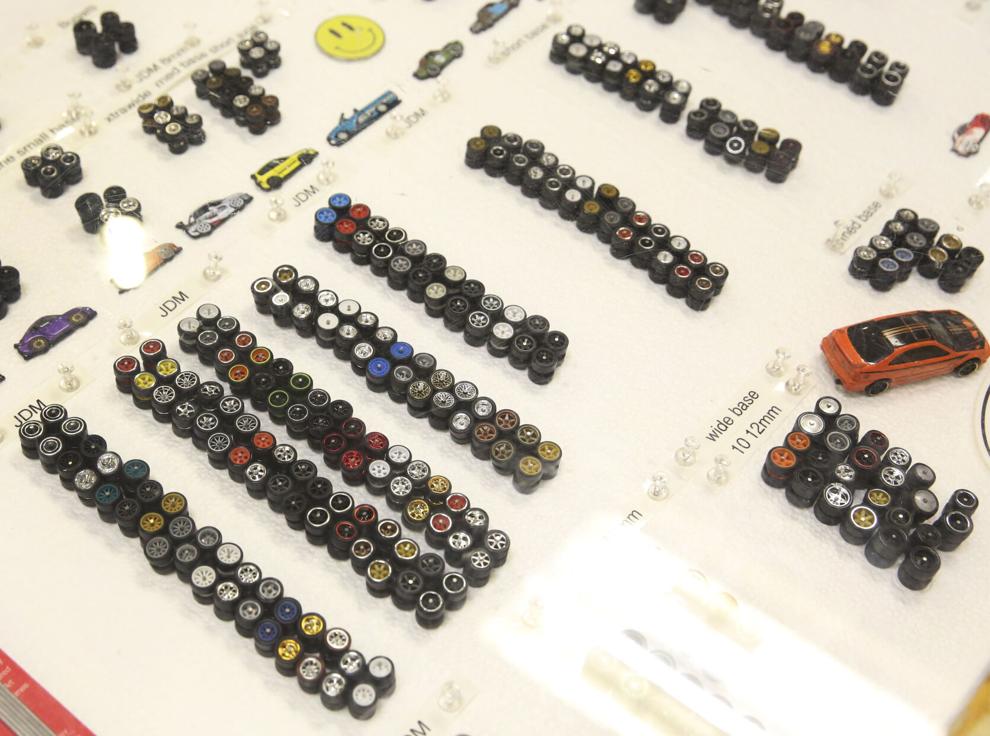 2022 Midwest Diecast Convention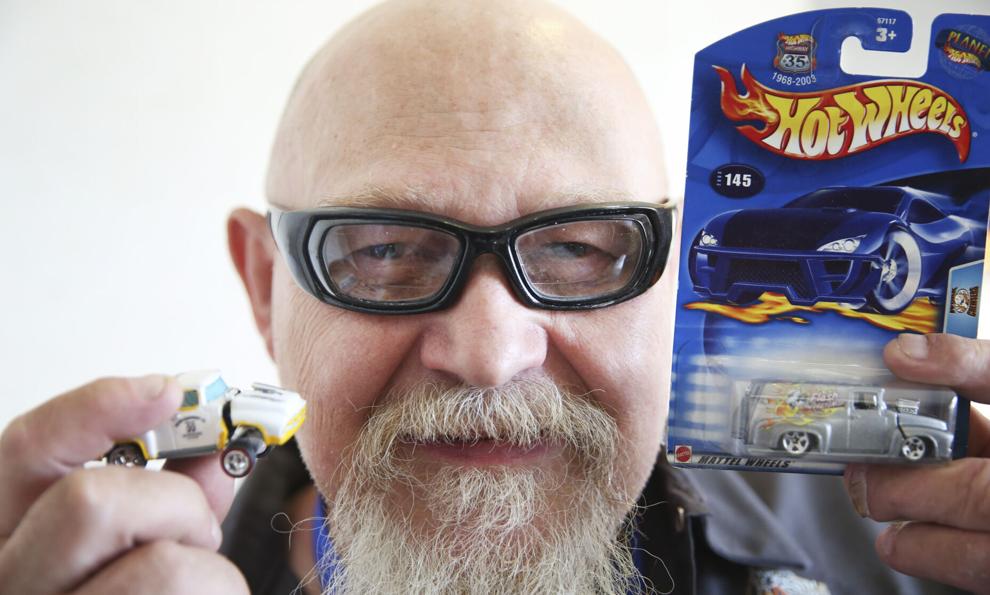 2022 Midwest Diecast Convention